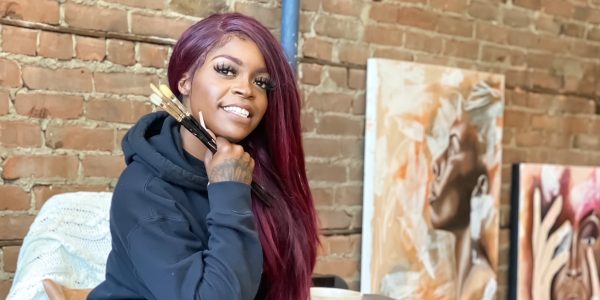 How Stina Aleah's Injury Helped Her Discover Painting
Stina Aleah has abandoned the well-worn road. In 2015, she was working a miserable office job and needed something to lift her spirits. Painting quickly became her outlet. …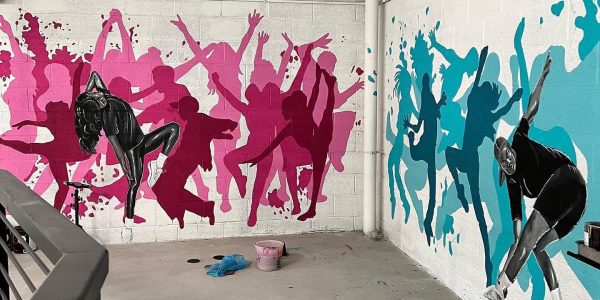 Studio West 117 unveils new mural by Cleveland artists Stina Aleah and Aja Joi Grant
Stina Aleah wasn't always an artist. Five years ago, she suffered a sports-related injury and turned to painting as a creative outlet. At Studio West 117, splashes of her work color the walls …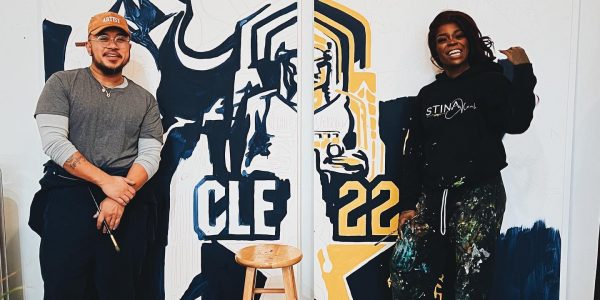 Stina Aleah on Using Art to Make a Difference and Raise Awareness About Mental Health
Through her work, Stina Aleah hopes to not only capture the attention of those who understand the impact of art in society but also to reach the individuals who are unfamiliar with its power. …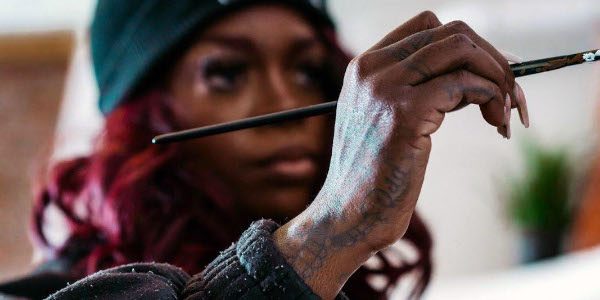 Visual Artist Stina Aleah Creates Stunning Pieces to Champion Her Inspiring Advocacies
To the common folk, art may simply seem like a form of recreation or a beautiful piece of decor. However, for artists like Stina Aleah, art is much more than that. …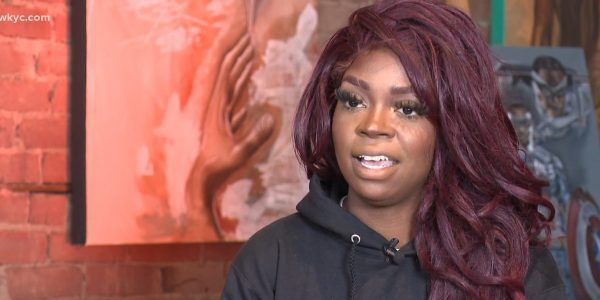 How Northeast Ohio artist Stina Aleah turned her coping mechanism into a thriving career
It's no secret the healing power of the arts, whether it's music, literature, or painting. For Northeast Ohio native, Stina Aleah, art completely transformed her life. Growing up, Stina admits that much of her focus…
How Stina Aleah Has Helped People Struggling with Mental Health Problems and Demotivation
Sometimes, people face career-ending mishaps that derail them for the rest of their lives. But then one comes across a story like Stina Aleah's, and we quickly learn that life's setbacks can be glorious …
NE Ohio artist gets national recognition, partners up with the NBA
A northeast Ohio artist is receiving national attention for her oil paintings, and now she's joined forces with the NBA for next month's All-Star game in Cleveland.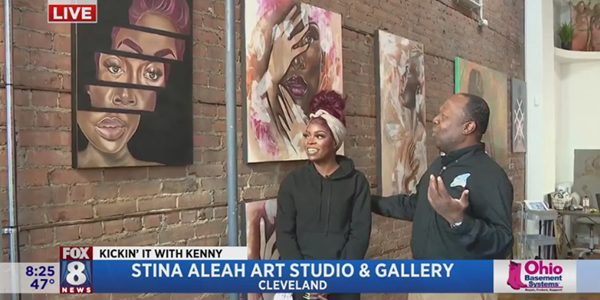 Cleveland artist attracting nationwide acclaim for her talent
Cleveland artist Stina Aleah is a self-taught painter who turned to art while healing from a sports injury. Once she picked up a paintbrush there was no turning back. …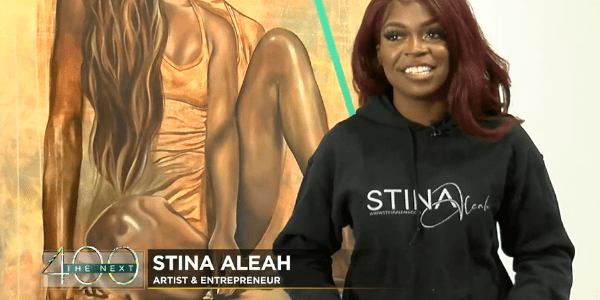 Track star turns to painting after injury; part of new institutional residency at MOCA Cleveland
The Museum of Contemporary Art Cleveland, known as MOCA Cleveland, is doing something bold to build racial equity and bring artists of color and their creations into the spotlight….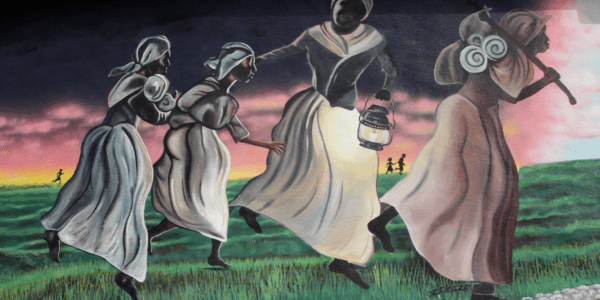 Colorful mural highlights Northeast Ohio's link to the Underground Railroad
A colorful mural in the center of one Northeast Ohio city tells the story of its connection to the Underground Railroad. There are many stories about the struggles runaway slaves endured for a shot at freedom, but for Cleveland artist Stina Aleah…